The seminar in Finland framed an exchange on conducted acitivities in SEE THE GOAL and a catch-up on the next steps to take: More trial runs, production of the intended guidelines and a report on how to design in-company learning outcomes.
The partners self-assessed and peer reviewed the first 3-5 videos from each country. The very positive results from the first trial runs in Danish and Portuguese practice were presented and concluded on.
As an experiment, the partners recorded an "instant video" for the joint promotion of SEE THE GOAL. The entire process (brainstorming, structuring, recordings) did not take more than 40 minutes. The method "Instant video" was invented by SEE THE GOAL partner Moeve and will be published as one of the project results.
Finnish best practice
Finally, the partners experienced inspiration from best Finnish practice:
A visit at HAMK´s new professional studio for the production of learning videos: Recently also a drone has been procured for the purpose of recordings!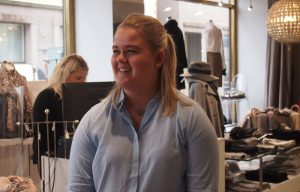 A visit of My Milou, a retail store chain for high-end fashion. My Milou trains students in the educational program of visual merchandising from Tavastia – to their big enthusiasm.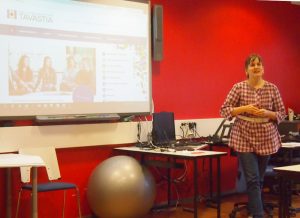 A presentation of VET college Tavastia´s approaches to use student-produced and teacher-produced blogs. The blogs support the documentation of the vocational education and the individual learning processes, also related to the students´ in-company training periods.