Development of national vocational qualification and training standards
– A European comparison of stakeholders, processes and design
June 2020: The final report of the research project "Entwicklung nationaler Ausbildungsstandards – Akteure, Verfahren und Gestaltung im europäischen Vergleich" (2015-2019), BIBB (Federal Institute for Vocational Education and Training in Germany), was presented and approved with very good feedback by the project´s steering research committee as well as the research council of the institute.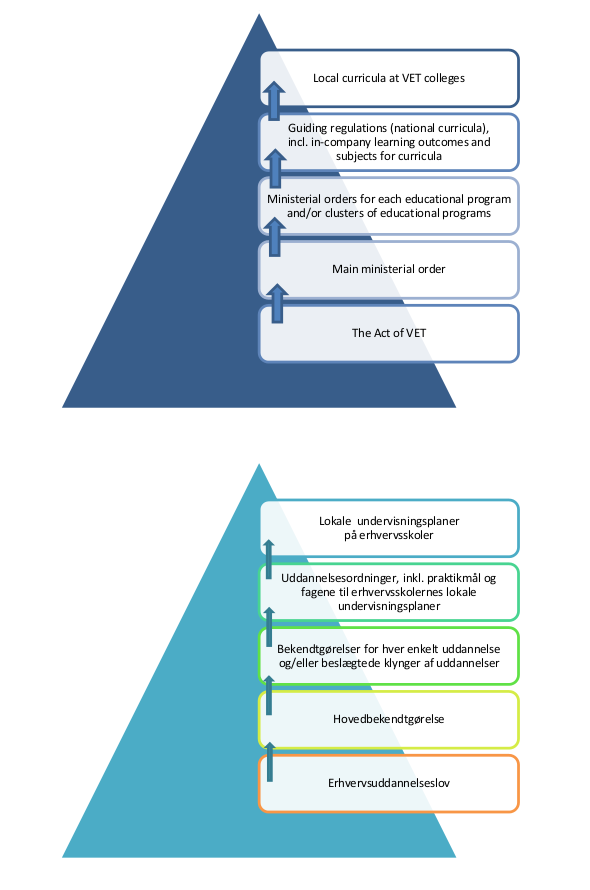 Moeve has contributed with "Country study Denmark"  to the research project "Development of national vocational qualification and training standards – A European comparison of stakeholders, processes and design", conducted by Federal Institute for Vocational Education and Training BIBB, Germany (2015-19). Participating countries: Germany, Austria, Portugal, Slowakia, Switzerland and Denmark.
Interview-based cases from the educational programs for car mechanics and waiter/waitress illustrate legislation and practice in Denmark.
The Danish country study focuses especially on the ´guiding regulations´ (uddannelsesordninger).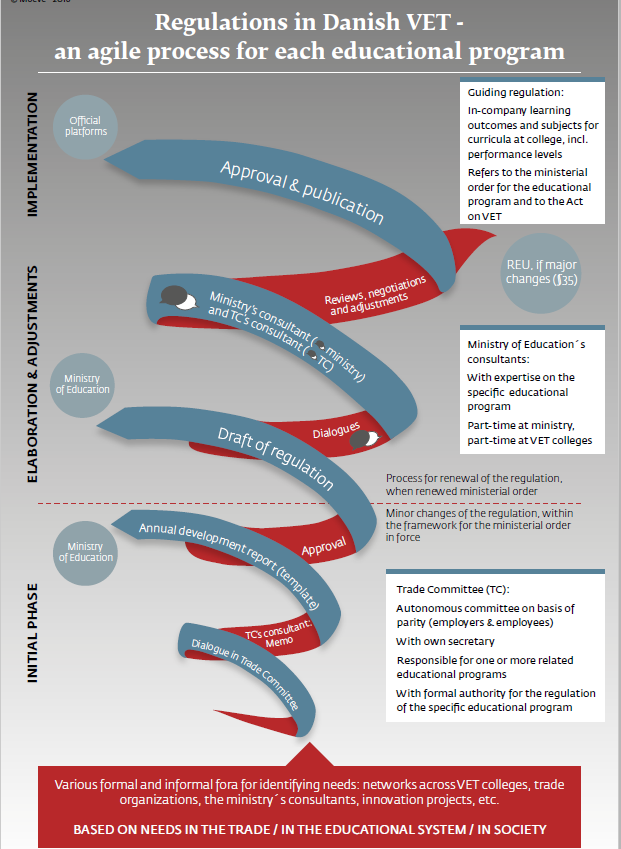 Presentations & contributions to processes in European countries
World café at EU conference on standards, Siegburg, 3rd April 2019
The conference follows up on the work undertaken in the international research study. Regina Lamscheck-Nielsen, Moeve, contributes to the presentation of the flow in Denmark, when initiating, elaborating, approving and implementing standards in VET.
Announcement of the conference
Processes for developing in-company learning outcomes, project ´SEE THE GOAL´, 2018
Elements from the study have contributed to reflection on the design of development processes in Slovenia: A report about the design of in-company learning outcomes is one of the results from SEE THE GOAL, a European KA2 project (2016-2018).
Danish country study at Austrian symposium BBFK, Steyr, 5th July 2018