Online self-evaluation in dialogue
Vocational maturity as the goal of a progression process reflects the competencies and potentials that are necessary for starting in and retaining a job or an internship. This can also be true for the beginning of a vocational program and during its educational processes.
In a cross-national desktop process, experts in the project ´Youth in transition´ investigated "vocational maturity" more in depth and identified 6 dimensions (criteria): Resilience | Motivation | Setting goals | Flexibility | Social norms | Professional skills.
The dimensions encompass, on the one hand, the ´youth perspective´ and, on the other hand, expectations from the world of work. The dimensions were operationalized with indicators. These indicators were formulated as action-oriented competencies, that refer to knowledge, skills and attitudes respectively.
An interactive online tool for NEETs´ self-evaluation of vocational maturity was developed in a crossnational
and cross-professional process. The tool offers the possibility to create individual profiles. Each profile reflects only the NEET´s present self-perception of his/her vocational maturity. Individual profiles are not mutually comparable.
The individual profiles of the NEETs can be supplemented with a profile for the NEET´s goals for each dimension. In addition, an asessment profile for the NEET can be added, elaborated by the NEET´s counselor or in a group with other professionals.
The self-evaluation tool is developed to refer to the criteria of Vocational Maturity in the taxonomy for youth progression.

It is important to consciously dertermine, when to apply the tool during the individual pathway, in which settings and together with which professionals.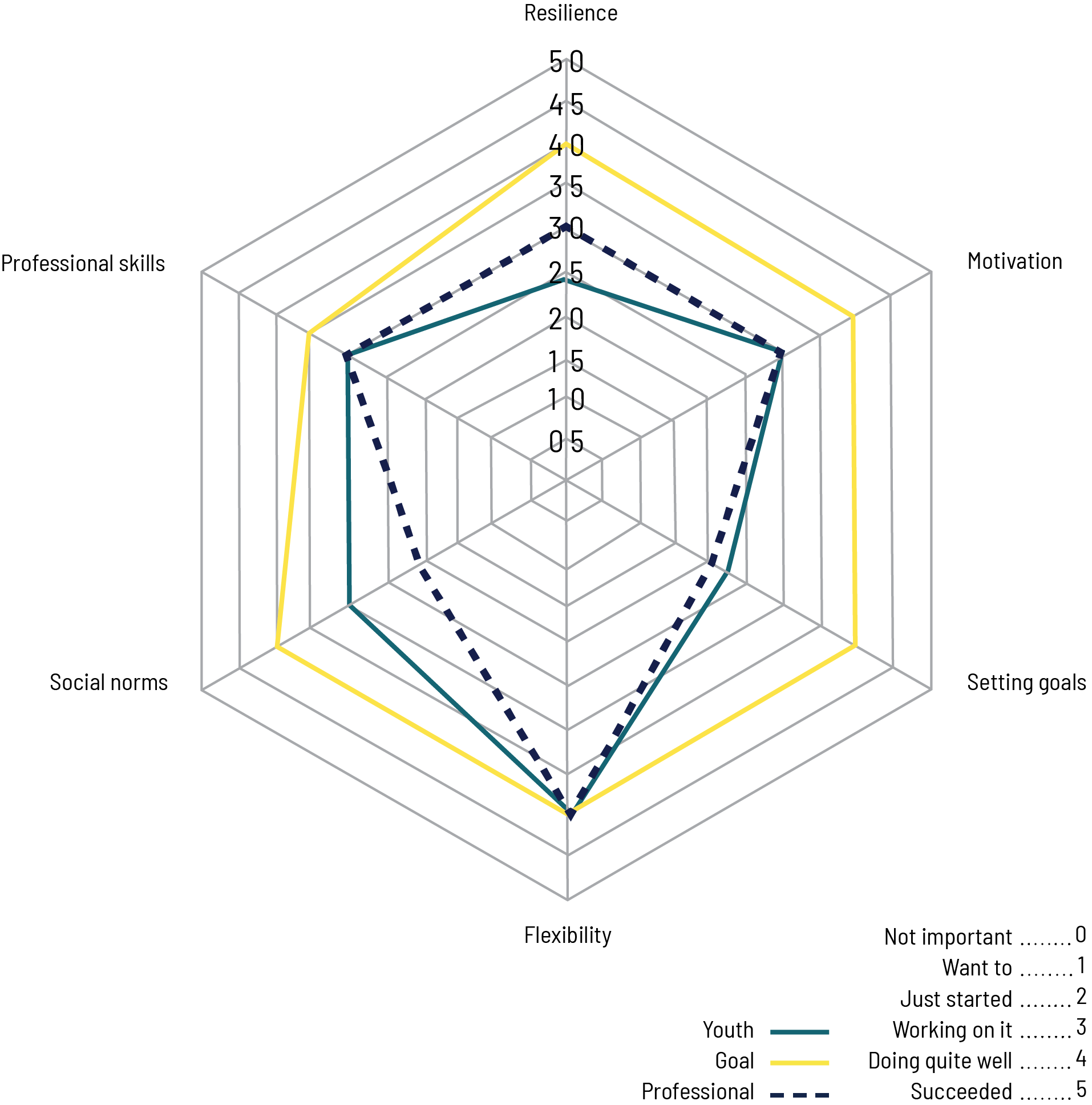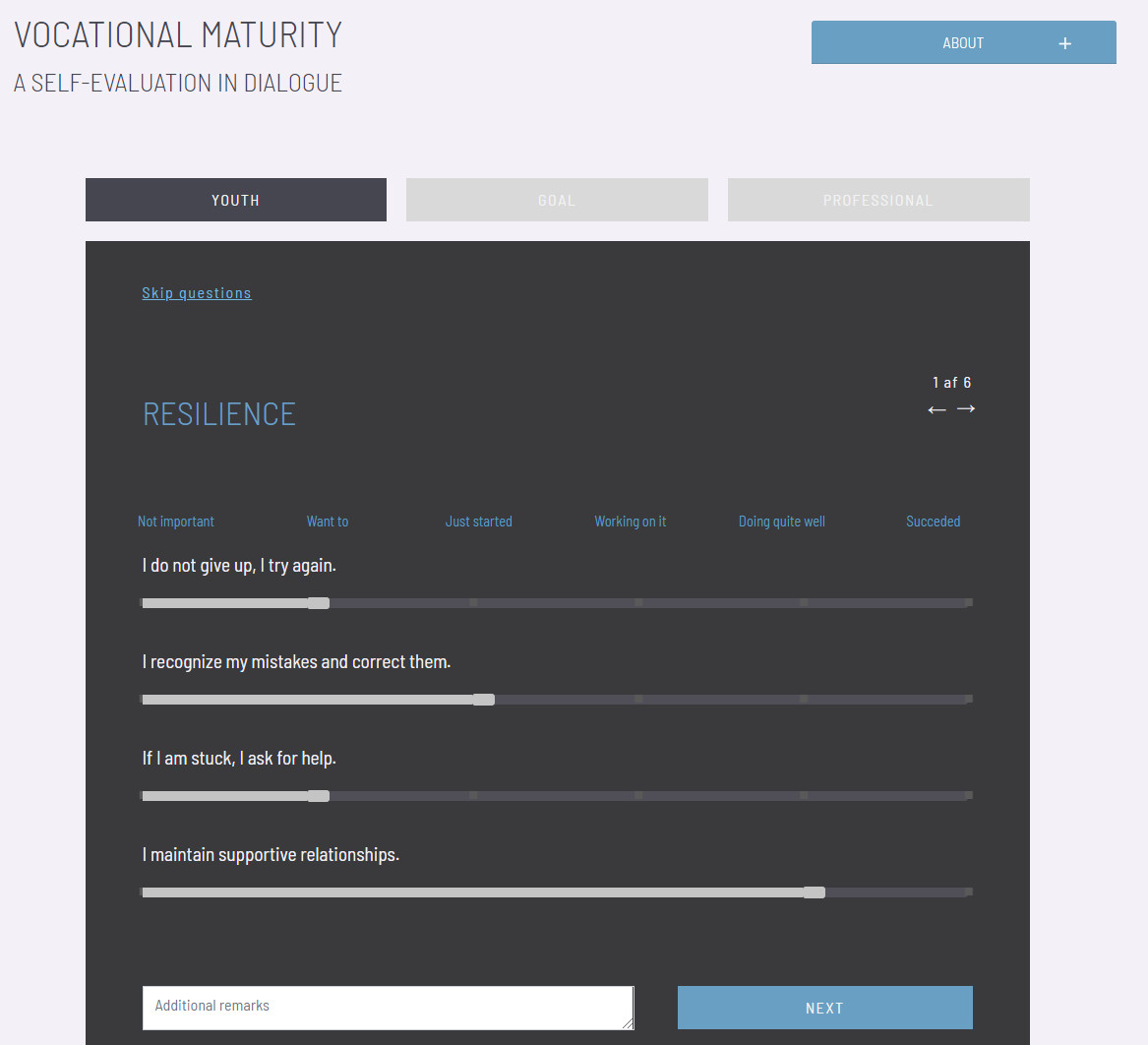 The tool was transferred to country-compliant versions and implemented in Denmark, Slovenia and Iceland (2020).