Four country presentations and a lively crossnational discussion took place at the annual research conference "Berufsbildungs Forschungskonferenz" (BBFK), July 5-6 2018 in Steyr, Austria. A theme forum was the framework for the German, Danish, Austrian and Swiss presentations as well as the facilitated dialogue. Here aspects for succesful processes in the four countries countries could be identified, when designing and implementing standards in vocational education and training.
Regina Lamscheck-Nielsen, Moeve, and Thomas Kurz Ankersen, Danske Erhvervsskoler og -gymnasier, contributed from their insight into the Danish VET system.
At the same time, the discussion had the purpose to validate the researchers´ country-crossing conclusions of the international study behind: "Development of national vocational qualification and training standards – a European comparison of stakeholders, processes and design".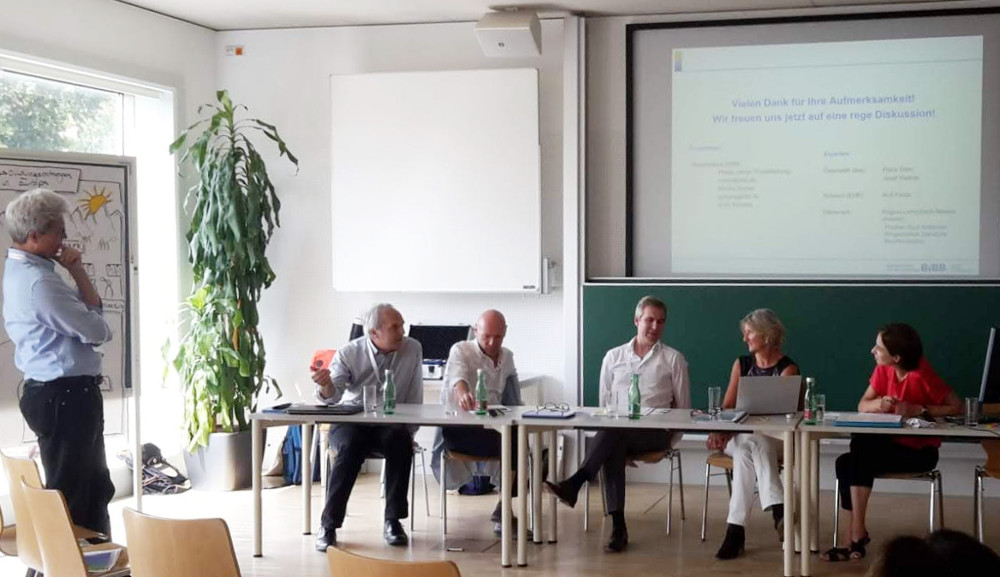 The Danish presentation emphasized that focus in Denmark is on a trustful interaction and a close cooperation between the social partners and always with their equal involvement, when elaborating or updating guiding regulations ("uddannelsesordninger"). VET colleges typically also support these processes, such as with advice on pedagogical innovation and insight into students´ needs and behaviour. The Danish approach of individual study plans makes the work with standards complex and demanding, but on the other hand purposeful for both students and training companies.
According to the decentral and locally anchored organisational approach in Denmark, with its "autonomy of the trades", the Danish system has certain forces: The Danish stakeholders and decision makers can usually navigate flexibly, pragmatically and quickly through the process with all its legislative requirements. Seen in international context, this has led to a high relevance of the vocational programs for both the trades, for the individual students as well as for societal needs.
Naturally, also disadvantages can be identified in the Danish approach. A quality reform was ratified in 2014 to meet some of the fundamental challenges: A better prevention of drop-out, an even smoother interaction between the learning arenas in the dual system (VET college and training companies), a higher permeability to further education and – first of all during these years – an increased attraction of young students to VET.
The international study, to be published end 2018, will point at aspects that possibly can be relevant also for the further development in Denmark.