Moeve har løbende og parallelt med hinanden større projekter i luften.
Yderligere løser Moeve ekspertopgaver på bestilling, såsom foredrag, analyser, konferencer m.m.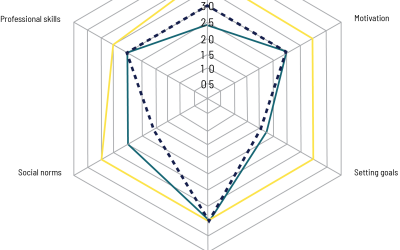 9th July 2021: Moeve will contribute at BBFK 2021 to the paper session ´Kompetenzentwicklung, Motivation und Werte bei Auszubildenden´. Regina Lamscheck-Nielsen will present methods and findings from the cross-professional work with NEETs, supporting them on their pathways towards Vocational Maturity.